Village for the Exiled, a band of viera driven from the Wood. Tree roots wither from the heat of the molten rock below, and the houses built of this warped wood seem to wait eagerly for destruction's release.

In-game description

The Feol Warren (フォル・ヴィエラの郷, Foru Viera no Sato?) is the home of the feol viera, also known as the Exiled in Final Fantasy XII: Revenant Wings. It is located inside the Roda Volcano.
Story
[
]
Mission 38: Fighting Back Tears
[
]
The map in the ruins showed the way to a hidden village of exiled viera - Mydia's home. Following the only clue they have, the party makes for a volcano indicated on the map.

Description
Following the map found in the Glabados Ruins, the party must fight their way through the fire-type Yarhi barring their path to the Feol Warren. This is a standard monster battle, with summoning gates.
Monsters
[
]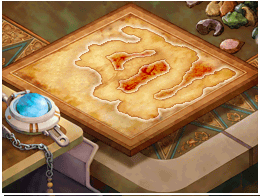 Rewards
[
]
Goblin Pouch
[
]
Unpurified Ether/Demon Drink
Mission 39: Wayward Soul
[
]
The Exiled fled the Wood and settled among the crags and defiles of the volcano. Vaan and the others now watch as the Judge of Wings prepares to mete out justice to the viera of her former home.

Description
Vaan and the rest of the party go to the Feol Warren in the hopes of finding Mydia. They arrive too late, however, and witness Mydia kill all the viera in the village. They beg her to stop, but instead she summons hordes of Yarhi, including the Esper Chaos. Mydia reappears once Chaos is defeated and throws her auracite into the lava, summoning more Fire-based Yarhi and confronting the party herself.
Leaders
[
]
Monsters
[
]
Rewards
[
]
Goblin Pouch
[
]
Adamant Nugget/Adamantite
Side Missions
[
]
Mission 75: Flames of Torment
[
]
Rebel aegyl forces seeking revenge on Ivalice have made their base at the foot of Roda Volcano. Whatever advantage this choice may give them, their attack must be stopped.

Description
The party travels to the outskirts of the Feol Warren to keep the aegyl massing there from launching an assault on the rest of Ivalice. The mission's objective is to destroy the aegyl Soul Crystal, not the aegyl themselves.
Leaders
[
]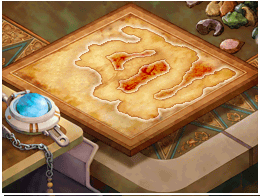 Faltz, Skyseer
Aegyl Warmonger
Vengeful Aegyl
Avenging Aegyl
Monsters
[
]
Rewards
[
]
Goblin Pouch
[
]
Wyvern Scales/Ring Wyrm Scales
Mission 76: Restoring Honor
[
]
The Feol Viera village lies in ruin, making it a tempting target for beasts seeking a place to nest. The viera who died here should be spared this final indignity.

Description
Vaan and friends return to The Feol Warren for a side quest on Tomaj's Board to defeat the King Bomb.
Monsters
[
]
Rewards
[
]
Goblin Pouch
[
]
Monster Melee
[
]
Open battle against the area's indigenous beasts.
Monsters
[
]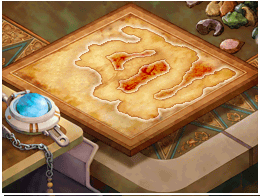 Rewards
[
]
None
Goblin Pouch
[
]
Ring Wyrm Scales/Emperor Scales
Summoning Melee
[
]
Open battle against foes who summon wave after wave of Yarhi.
Leaders
[
]
Monsters
[
]
Rewards
[
]
Goblin Pouch
[
]
Adamant Nugget/Adamantite