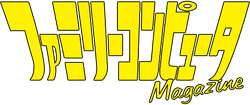 Famimaga (ファミマガ, Famimaga?) is a magazine series and brand owned by Tokuma Shoten. They produced the primary Final Fantasy guides, that later went on to be published by NTT Publishing.
In a similar story to Famitsu, Famimaga was abbreviated from the original name Family Computer Magazine (ファミリーコンピュータMagazine, Famirī Konpyūta Magajin?) and was the name of their original magazine for the NES (known in Japan as the Family Computer, or Famicom). Following the release of future Nintendo consoles, the brand was used for their later Nintendo-related magazines, Famimaga 64 (for the Nintendo 64), and Famimaga Weekly. The company only published Final Fantasy books during the early NES era.
Tokuma Shoten own the Animage magazine and funded and owned Studio Ghibli before it became its own company in 2005. Tokuma Shoten was acquired by Culture Conveninent Club in 2017.
Famimaga also published a Famimaga Gamebook series in 1988 that lasted for two books. The first for was for Super Mario Bros. 3, while the second was for Final Fantasy II.
Guides
[
]
| Book | Date |
| --- | --- |
| Final Fantasy Kanzen Kōryakuhon | January, 1988 |
| Final Fantasy II Kanzen Kōryakuhon Jōkan | January, 1989 |
| Final Fantasy II Kanzen Kōryakuhon Gekan | February, 1989 |
| The Final Fantasy Legend Kanzen Kōryakuhon | January, 1990 |
Gamebook
[
]