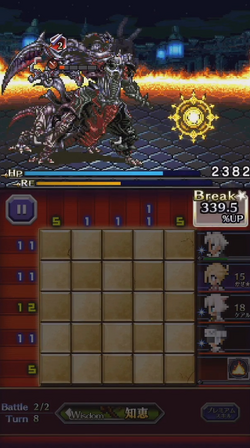 Enochian (エノキアン, Enokian?) is a recurring ability in the series.
Appearances
Edit
Enochian is a Black Mage ability learned at level 56. It increases magic damage dealt by 5% and also allows the casting of Blizzard IV and Fire IV. It has an additional effect that grants Polyglot if Enochian is maintained for 30s. It can only be executed while under the effect of Astral Fire or Umbral Ice. The effect is canceled if Astral Fire or Umbral Ice ends. It can be recast every 30 seconds.
Etymology
Edit
Enochian is a name often applied to an occult or angelic language recorded in the private journals of John Dee and his colleague Edward Kelley in late 16th-century England. Kelley was a spirit medium who worked with Dee in his magical investigations. The men claimed that the language was revealed to them by the Enochian angels. The language is integral to the practice of Enochian magic.
Community content is available under
CC-BY-SA
unless otherwise noted.