Destroy the item equipped on the target's body.

Final Fantasy Tactics description
Crush Armor (強甲破点突き, Kyōkō Hatentsuki?, lit. Strong Armor-Piercing Point Thrust), also known as Shellbust Stab, is a recurring ability in the series.
Appearances
Edit
Even the strongest of shields cannot defend the weakest of wills. A moment's hesitation beckons a lifetime of pain!

Activation quote.
Crush Armor is used by
The Thunder God
in
The Orbonne Monastery
. It is an attack that tethers to a player; the tether can be intercepted by another player. It deals damage to the tethered player and inflicts them with Physical Vulnerability Up, making it impossible to be hit twice by this attack and survive. After one player is damaged, another must grab the tether. Each cast of Crush Armor inflicts damage four times. Tanks must not be damaged with Crush Armor, since they will most likely die to The Thunder God's physical auto-attacks.
Armor won't help the heart stay sharp... Shellbust Stab!

Activation quote (PSX)
Crush Armor is an ability learned by the Divine Knight, Rune Knight, and Sword Saint classes for 200 JP. It destroys the target's equipped armor and inflicts non-elemental damage to them with a range of 3, but in the PSX version did no damage to monsters.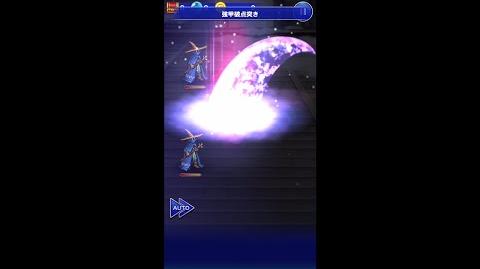 Damage and reduce DEF and SPR for one enemy

Description
Crush Armor is Delita's exclusive materia, which was available during the Orbonne Monastery Vaults event. It could be obtained by spending 6,000 auracite shards on King Mog's reward shop. Crush Armor allows Delita to deal physical damage (1.9x) to a single enemy and reduce the target's DEF and SPR by 40% for three turns. It costs 20 MP.
Crush Armor is also an enemy ability used by Loffrey.
Community content is available under
CC-BY-SA
unless otherwise noted.