Bitter End (エンドオール, Endo Ōru?, lit. End All) is a recurring ability in the series. It is an ability used exclusively by Warrior of Light.
Appearances
[
]
In The Seat of Sacrifice, the Warrior of Light frequently uses The Bitter End, striking the primary threat target with a single, powerful slash. This attack deals massive "tank buster" damage; as such, it should be taken by a tank utilizing defensive cooldowns. In the Extreme difficulty version, The Bitter End also applies a physical vulnerability debuff on the target, forcing a tank swap.
Bitter End is an aerial physical Bravery to HP attack used by Warrior of Light, learned after learning Shield Strike for the A version and Rising Buckler for the B version. Both require 40 CP to equip (20 when mastered), 300 AP to master, and has Melee Mid priority. Warrior of Light attacks the opponent with a flurry of slashes, then knocks them away, generating upwards to 170 EX Force.
Bitter End is a Bravery to HP attack for Warrior of Light, requiring 30 CP to equip (15 when mastered) 130 AP to master, and generates 30 EX Force. It is otherwise the same as before.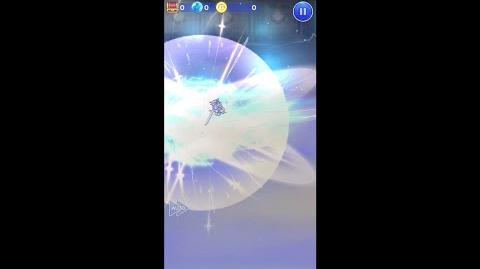 Gallery
[
]